Take your modeling career to the next level!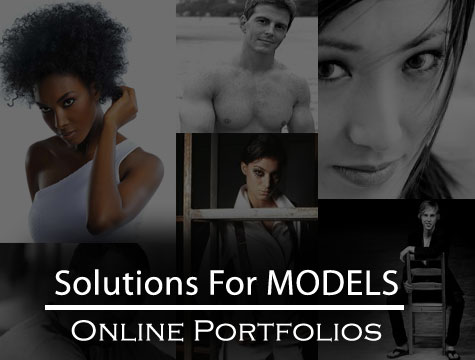 If you are serious about modeling, having your OWN online portfolio is a must.
Here is why:
Brand Your Name - Sites like Facebook, Model Mayhem, etc. are great, but they make it difficult to brand yourself.  Instead of facebook.com/YourUsername, you should have YourName.com!
Personal - You deserve a website that is all about

YOU

!  Not you, plus 500,000 other site members.
Professional - Imagine potential clients or photographers visiting "The Official Site of Your Name." Picture giving out the email address booking@yourname.com instead of Yahoo or Gmail.  These are signs of someone who is serious and professional.
Effective - Your site will include photos, video, bio,Facebook & Twitter integration, and a booking info.
How Much?
We here at Solutions For People, specialize in building amazing websites at low cost.  We know that the average person doesn't have $2000 to spend on a website.
We will secure your domain name, build your website, and host it all for only $99 plus $15 per month to keep the domain name registered!  This price includes:
Bio Page
Photo Galleries
Video Gallery (if needed)
Booking/Contact Page
Facebook/Twitter Integration
Free Update every month!
 Contact Us today.